Most of you probably know what a bucket list is, but for those who don't, it's a list of things you want to experience before you "kick the bucket". The creation of bucket lists became more popular after the 2007 film The Bucket List (which is an excellent movie if you haven't seen it). Today, I've decided to share with you ten things on my bucket list that relate to the world of tabletop gaming.
Items on this list will be counted down from the easiest to the most difficult to accomplish (at least for me). Without further ado, let's get started.
10. Host a Game Night
I have never officially hosted a game night. I've always wanted to do it, but having a toddler and other responsibilities has made this a bit difficult. Still, the idea of it has lingered in my brain for awhile and out of all the things on this list, this is easily the most doable. I've already got a good collection of games that easily lend themselves to various sized groups and our house has enough space to host a game night. I think I just need to buckle down and do it.
9. Play a Tabletop RPG
This is the one non-board game item on my list, but it still relates to tabletop gaming, so I feel like it's okay to include. I really want to play a tabletop RPG. Whether it be Dungeons & Dragons (I've already got a character in mind) or perhaps Good Society which I purchased awhile ago but have never got around to starting a group. Again, I've had the issue of being a bit busy to try and organize this, but I think it would be something I would enjoy immensely and I can't wait to try it out.
8. Play a Legacy Game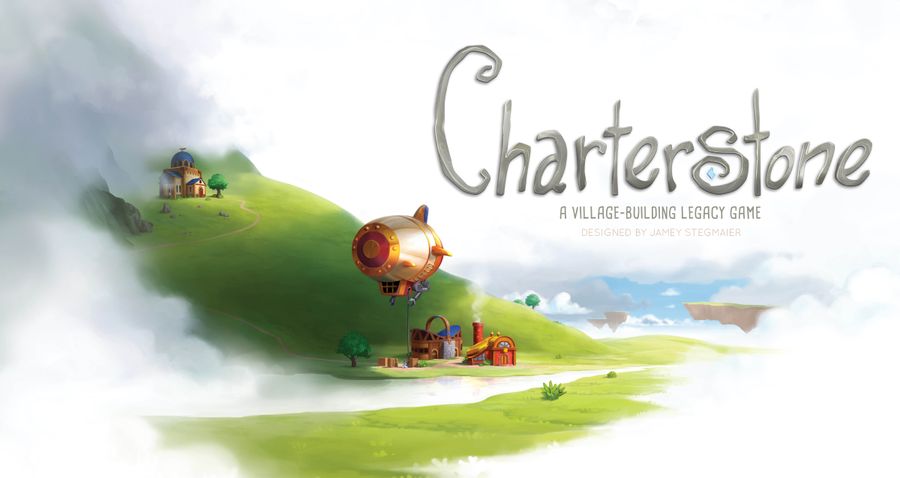 Legacy games are something I've been hesitant on. Personally, I dislike the idea of spending a ton of money on a game where I'll only get a limited amount of plays out of it. I think that's why if I am going to play a legacy game, it will probably be Charterstone. Charterstone by Stonemaier Games is a legacy game that, once completed, becomes a replayable worker placement game. I am a huge fan of worker placement and I love the idea of being able to continue to use the game after the legacy portion has been completed.
7. Go to a Snakes & Lattes Board Game Cafe
Snakes & Lattes are a board game cafe chain with three locations in Toronto, Ontario and one in Tempe, Arizona. I've been to a board game cafe here in Ottawa (The Loft) which I love a lot, but I really want to go check out a Snakes & Lattes. Tom Vasel from The Dice Tower has said that he considers them one of the best board game cafes he's ever been to, and they have been contributors to The Dice Tower. With such glowing reviews and the majority of the locations being fairly close to me, how could I not be tempted to go?
6. Teach My Daughter a Board Game
As mentioned previously, I have a one and half year old daughter. While she's a bit young to be playing board games yet, I can't wait for the day when she will be old enough to play a game with me. I've been looking at a few games to be her first and I think the Animal upon Animal in HABA's My Very First Game Series will end up being it. Even if she doesn't quite grasp the concept of the game right away, I think she'd have fun playing with the different animals.
5. Start a Board Game Collection at a LIbrary
In September, I will be going into my second year of a library technician program. My hope once I've completed school is to be able to work in a school library or perhaps a public library. I've done a lot of research into integrating board games into a library collection and I believe in it wholeheartedly. Being able to start or add to a board game collection at a library I'd be working out would be a dream come true.
4. Play a Game with Zee Garcia
I will unashamedly admit that I love The Dice Tower, in particular their top ten videos. Out of the main personalities on the channel, my gaming interests align closer to Zee than the others. That's why I think playing a game with him would be a lot of fun since we tend to like the same sort of games. Plus, he's got a great sense of humour and never fails to make me laugh when I watch a top ten video.
3. Go on a Board Game Cruise
I've never been on a cruise but I've always wanted to. Add gaming to it and I would be in paradise. There's a couple of cruises I've seen offered, with BGG@SEA and the Dice Tower Cruise being the biggest ones. It would be something I would have to save up for, but the experience would be worth it.
2. Design a Board Game
I know designing a game takes a ton of work. It's definitely not something I could do overnight, but it's still something that's been at the back of my mind for awhile. I have an idea for a game based on my favourite of William Shakespeare's plays, The Tempest. At this point it's just an idea though and needs a lot more thought and development put into it. If I ever do decide to make it a reality though, you'll be the first to know.
1. Attend Essen Spiel
This is the big one. Attending SPIEL would be the ultimate peak of board gaming experiences for me. To be at the center of the biggest trade show for the board game industry would literally be a dream come true. I hope to one day take the plunge and go but that will probably be a little ways off.
That's it for my gaming bucket list. Are any of these on your gaming bucket list? Is there something else you'd love to do in the world of gaming? Let me know in the comments below.